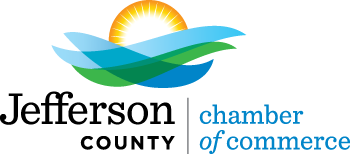 Jefferson County Chamber of Commerce
Chamber of Commerce & Community Partner
Jefferson County Chamber of Commerce works with businesses of all sizes in Jefferson County to expand their network, community outreach, and grow their businesses. The Chamber engaged Smarketing to create a new website to better represent their new direction and reflect the value of their services to the community.
From information flyers to branded membership applications, Jefferson County Chamber needed print on-demand items that completed their brand identity through streamlined use of colors and typesets.
It's one thing to put just put words on the page, but it's another to do it thoughtfully and with purpose. Smarketing's team of content developers is well versed in the processes of search engine optimization and writing with SEO in mind thus ensuring we provide our clients with content that drives new traffic to the website to gain more business.